Want more jobs?
Register with Anita's to earn more!
By entering my email above and phone number in subsequent forms, I agree to Anita's Privacy Policy and give Anita's permission to contact me for any purpose, including to notify me of job requests, provide updates on payments, or exclusive offers.
Be a Provider in the Anita's Network
You choose when you want to work and what to charge
Build a full schedule or just a few jobs on the side
No more tracking down your clients for payments
Requirements
Must have professional cleaning experience
Must be authorized to work in the United States
Must have own and reliable transportation
See How Anita's Is Different

No fees for joining
There's no charge to join, no fee for leads or jobs, and no obligation. Period.

Set your own rates
Set or change your rates, including surcharges, whenever you want.

Outstanding support
1:1 help by call, text, or email 9 AM to 5 PM, 7 days a week, at your convenience.
Set Your Own Rates
Set or change any time in our Pro app. No need to have a "discussion" first. Want to add a surcharge for a service? No problem!
Client Picks You
You are offered all jobs that match your preferences. We don't pick or choose who to offer jobs. Client makes the final decision on who to book.
Personalized 1:1 Support
Call, text, or email. We have real people you can talk to 9 AM – 5 PM, 7 days a week, English, Spanish, or Mandarin. We really want you to succeed!
Full Transparency
Client phone numbers and emails for every job. We also show you how much we charge clients for our referral service next to your cleaning fees.
Set Your Preferences
Let us know which areas you prefer to work in, what kinds of jobs you like, what you don't like doing or are allergic to etc., and we go to work for you.
Make Your Own Schedule
Fit work around what matters and earn on your schedule. Let us take care of finding you jobs that work around your life.
See What Providers Are Saying
I used to work for a cleaning company until last month when I started working with Anita's. I get paid more through their referrals, get more jobs, and still have the flexibility I want.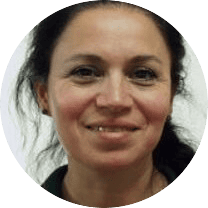 Martha
Bubbles Cleaning Services
Because I already have another part-time job I really love, being able to take just a couple of jobs a week through Anita's has been really helpful.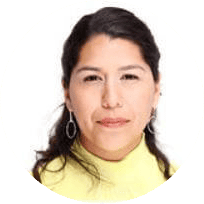 Working with Anita's is convenient, because the flexible hours fit perfectly into my schedule. Plus, I appreciate working with a company that is run professionally by great office staff.
Frequently Asked Questions